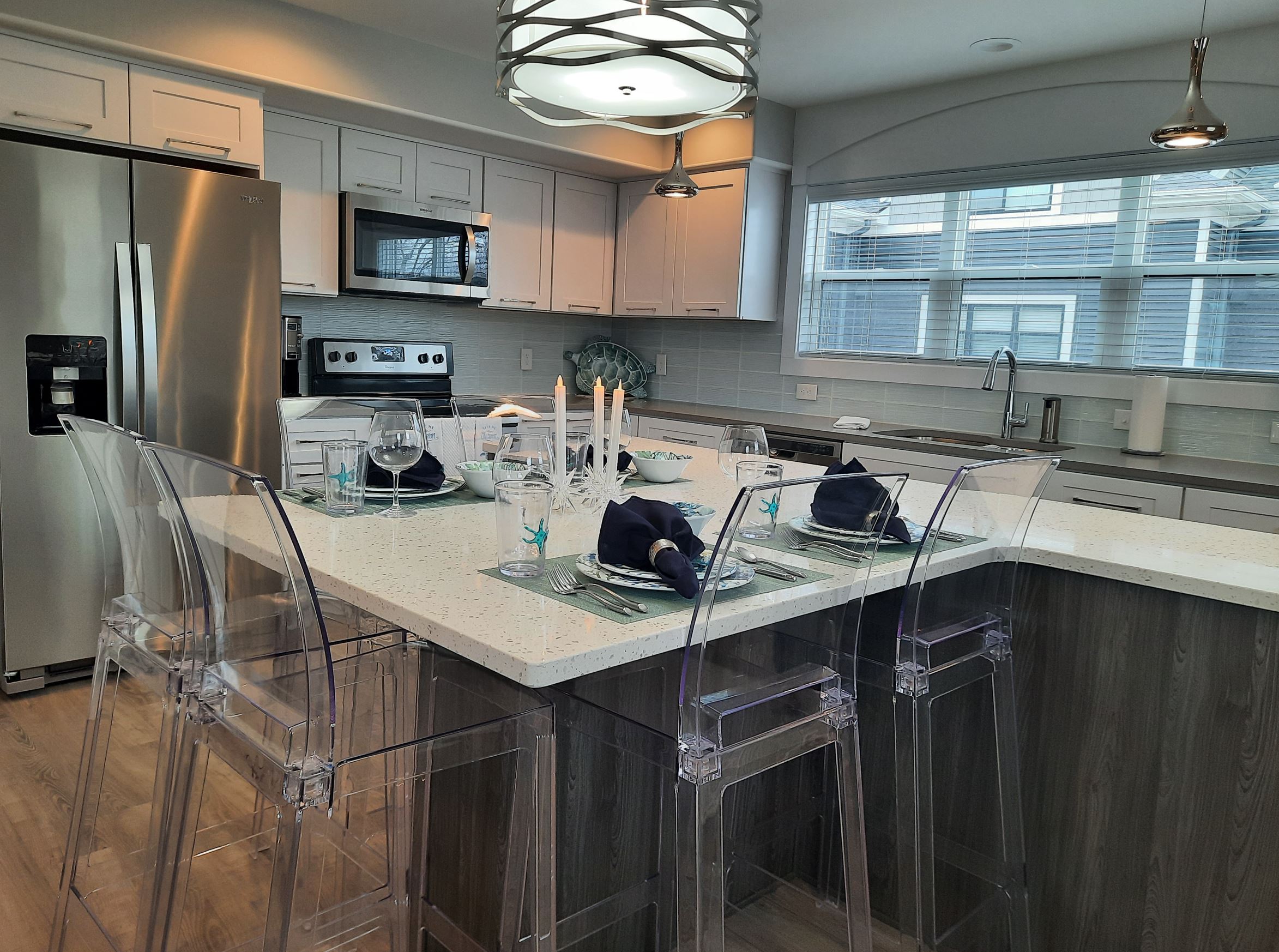 Portside Condominiums Suite #3 is available for rent! This like new 3 bedroom, 3.5 bath, 2 stall attached garage is a rare find. Offering incredible amenities and an even better location, Portside is the perfect combination of luxury, proximity, and convenience. Located only two blocks from Grand Haven's exciting downtown, a pleasant walk along the channel to one of the nation's finest beaches, and within a stone's throw of full-service marinas, Portside's condos has everything you need. This unit comes equipped with almost 1,400+ square feet of living space perfect for entertaining and boasts three bedrooms and three-and-a-half baths. Further, it has a fully-finished two-stall garage, a built-in entertainment center, an 8-foot island, and high-end appliances. The floorplan is laid out in a way that makes entertaining ideal and cozy living a reality.
3 Bedroom, 3.5 Bath
2 Stall Garage
Refund Policy:
If a guest booked the condo (sampler) Nov 4th; 100% refund of amount paid if they cancel by Sep 4, 2023. (60days)
50% refund of amount paid (minus the service fee) if you cancel by Oct 4, 2023. No refund if you cancel after Oct 4, 2023.
Rules:
No pets of any kind
No smoking, no vaping
Cancellation 60 days